We both here at APR have a busy month coming up -- as do a lot of you! It's May and that means BEA and lots of new reads to distract and interest readers. Still, though there are a few ARCs in my possession that I will be sure to get to in the coming month. I've got my eye on a mix of both adult and YA contemporary, fantasy, and historical fiction. It should be a good month.
One True Loves by Taylor Jenkins Reid
In her twenties, Emma Blair marries her high school sweetheart, Jesse. They build a life for themselves, far away from the expectations of their parents and the people of their hometown in Massachusetts. They travel the world together, living life to the fullest and seizing every opportunity for adventure.

On their first wedding anniversary, Jesse is on a helicopter over the Pacific when it goes missing. Just like that, Jesse is gone forever.

Emma quits her job and moves home in an effort to put her life back together. Years later, now in her thirties, Emma runs into an old friend, Sam, and finds herself falling in love again. When Emma and Sam get engaged, it feels like Emma's second chance at happiness.

That is, until Jesse is found. He's alive, and he's been trying all these years to come home to her. With a husband and a fiancé, Emma has to now figure out who she is and what she wants, while trying to protect the ones she loves.

Who is her one true love? What does it mean to love truly?

Emma knows she has to listen to her heart. She's just not sure what it's saying.
I fell in love with this author's fresh style and unique approaches to magical realism last year at the recommendation of a smart friend. I am so glad I did because TJR (I like to think we'd be friends if we met IRL and I would call her this) is so skilled at exploring relationships and love and how people relate to one another. This book sounds painful and amazing, as I would expect from the author of Maybe in Another Life, aka the book that had me happy-crying and sad-crying at the same time.
The Rivals of Versailles by Sally Christie (The Mistresses of Versailles #2) - I read and loved this series' first book The Sisters of Versailles last year. Then it was the tale of the rather unknown Mailly-Nesle sisters, but this time Christie is tackling the legend of one of Louis XV's most controversial lovers,

the Marquise de Pompadour or Reinette, as she is called here. Christie is really adept at handling politicking and characterization so this should be a fascinating read.
And I Darken by Kiersten White (The Conqueror's Saga #1) - This is loosely a female Vlad, in a story centered around the Wallachian/Turkish Ottoman struggle. I am 100% here for that description and for how brutal this book sounds. Though my reading record with this particular author is rather hit (In the Shadows is pretty great and Illusions of Fate isn't bad) or miss (The Chaos of Stars and I were not friends at all) I am cautiously optimistic thanks to trusted early reviews.
This Savage Song by Victoria Schwab (Monsters of Verity #1) - Schwab is an author that has only continued to impress me. Her books are layered and clever, and her grasp of language is enviable. She can craft whole worlds with a chapter, and this specific premise sounds like it will be unpredictable and awesome in all the ways only Schwab can imagine. As anyone who has read her books knows all too well...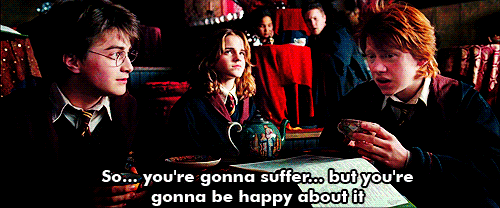 Learning to Swear in America by Katie Kennedy
Brimming with humor and one-of-a-kind characters, this end-of-the world novel will grab hold of Andrew Smith and Rainbow Rowell fans.

An asteroid is hurtling toward Earth. A big, bad one. Yuri, a physicist prodigy from Russia, has been called to NASA as they calculate a plan to avoid disaster. He knows how to stop the asteroid: his research in antimatter will probably win him a Nobel prize--if there's ever another Nobel prize awarded. But Yuri's 17, and having a hard time making older, stodgy physicists listen to him. Then he meets Dovie, who lives like a normal teenager, oblivious to the impending doom. Being with her, on the adventures she plans when he's not at NASA, Yuri catches a glimpse of what it means to save the world and save a life worth living.

Prepare to laugh, cry, cringe, and have your mind burst open with questions of the universe.
First, this cover amuses me more every time I look at it; it's so perfect for the title and description. Second, this sounds like a much better version of We All Looked Up and/or Tumble & Fall. I haven't seen too much about this so far, but it is jumping the queue because I am that intrigued by it that I cannot wait.
Any books I should be reading? Any thoughts on these? Happy May! See some of you in a few weeeeks!