The
Chris Pratt Book Tag
was originally created by booktuber
Riley Marie
,
and I saw it on Bring My Books a few months ago. Really this is just an excuse to post pictures of Chris Pratt and tangentially talk about books. So....
Enjoy!
---
Dani: The
Six of Crows
crew without a doubt. They play off each other
so well.
Jessie: Six of Crows, Game of Thrones, Gentleman Bastards.... also all the characters in Jennifer Crusie's
Bet Me
. I would love a Liza book, or a Bonnie book.. anything!
Andy Dwyer: A character or book you can't help but love despite their flaws
Jessie:
My favorite fantasys eries is known to be GRRM's A Song of Ice and Fire. One thing Dani and I talk about often is how it tends to be... problematic as fuuuck.
Dani: I love the Throne of Glass series. I know it is whiter than an Alaskan January. The ships are bizarre, flung together and torn apart like my niece with her Barbies. It is SO HET. I don't know why, but I just can't quit it.

Anna Faris: Your OTP (Favorite romantic relationship)

Dani:
Locke x Jean
Rincewind x Twoflower
Legolas x Gimli
Lex x Driggs
Lola x Cricket
Karou x Akiva
Cress x Thorne
Inej x Kaz
Kate x Curan
Sybella x Beast
Sansa x Lemoncakes
Nehemia x Not Being Dead

Jessie:
Jonah x Taylor
Karou x Akiva
Katsa x Po
Kaz x Inej
Jesper x Wylan
Alucard x Rhys
Manon x Asterin
Ismae x Duval
all the Lunar Chronicles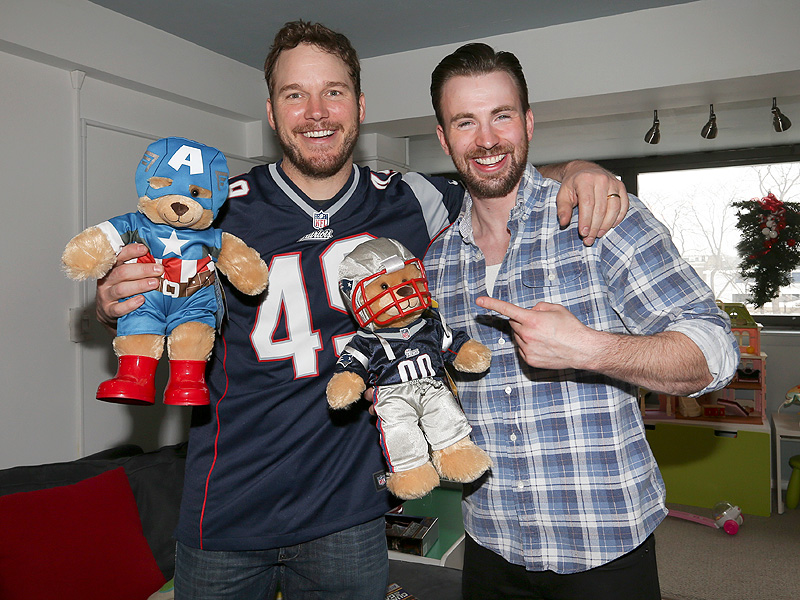 Chris Evans: Your BrOTP (Favorite friendship)


Jessie:
BrOTP wise I have to say Scott Lynch's unbreakable duo of Locke Lamora and Jean Tannen. That will never not be my answer for this type of question. The girl equivalent (lacks a cool word!) but I would say.. Safiya and Iseult from Truthwitch and Windwitch by Susan Dennard.
Dani: I can't say Locke and Jean because they're so much more than BrOTP, amirite? Ahem.

Aelin and Lysandra
Dani: Hanna Donnelly from
Gemina
! She is a killer fighter, military genius, and fashionista. I want to be her when I grow up.
Jessie:
Lady Helen Wrexhall from Alison Goodman's
The Dark Days Club
and
The Day Days Pact
. I picked her because not only is Helen badass in terms of fighting ability, but also in using her brain and skills to help herself and her friends against all kinds of monsters.
Transformation: Best character development
Jessie:
Froi from
Finnikin of the Rock
to
Froi of the Exiles
. It's astonishing how his character evolves in those two (and third, tbh) novels. It's the impossible. It's that Marchetta Magic.
Dani: Danny from
Dreadnought.
The entire story is built around Danny's character development as she goes from abused and closeted, painting her nails behind the mall to full fledged superheroine. It's a lovely development too and you should read it.

Everwood: A book you read before it was popular
Dani: I guess maybe Harry Potter? I read it in '99 and I think it really blew up in '01 with the first movie? I'm perennially late to all trends.
Jessie:
uhh.. well I've read a lot of ARCs in the last six years of blogging so there is a wide array of options for this, lol.
Code Name Verity
by Elizabeth Wein, probably would be an early answer.